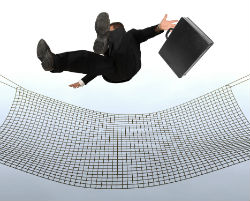 Editor's Note: The post below is from our summer intern, Anna, and highlights a view of the "real" from a full time college student and digital native.
As someone who grew up with technology basically being more of a right than a privilege I have found myself not only surrounded with wants for the newest gadget but a reliance on it. For our world has gone automatic, cutting edge, we use these gadgets to make our lives easier, we hardly ever consider the old way because it's too time consuming or it simply takes too much effort.
Last week I was put in charge of doing biographies for a client's web page. It was a simple enough task with simple enough questions to ask. It shouldn't have been a problem at all. But I found myself faced with one. With technology at my disposal I chose not to go through the painstaking process of scribing the interviews and opted to simply record them on my iPhone.
Read More