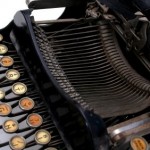 In my last blog, I began discussing the change in marketing that has occurred over the last fifty or so years. Strategy was the focus of that post.
In this post, we'll discuss the difference between copy-writers of old and great content writers of today.
When I think about copy-writers, I think of Peggy from Mad Men. Her job was to create promotional materials for the purpose of selling to a specific demographic. It needed to be able to persuade the reader to buy whatever the copy is selling. They used focus groups to see if the copy they wrote would move people to action.
Great content writers today write educational content that helps a potential client figure out how to solve a problem they are having. They need to be able to gently guide them through their buyer's journey, helping the reader or viewer arrive at the conclusion that their product or service is the only one that will solve the problem.
Read More